7th Annual Style Show, Luncheon & Silent Purse Auction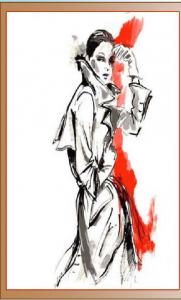 10:30am
Berry Creek Country Club
30500 Berry Creek Drive TBA
Styles by  Diva Chicks & Threads 
Tickets $35
$15 of the ticket price is tax deductible
Reservations and tickets, please contact Sharon Lesiker  512-818-2647 or Brenda Scholin  512-731-6627
Purses auctioned are gently used and tucked inside the purses are surprise treats.  Items found in purses from previous auctions included: gift certificates for hair, nails, lunches, dinners, and movies; scarves; costume jewelry; note pads; make-up samples; small paperback books; belts; stretchy blouses; candle sticks; candles; wine; chocolates – basically anything that would fit inside a purse. Let your imagination soar!
During the silent auction, participants may not open or handle the purses which makes for a fun guessing game as to what might be included.
AAUW Georgetown Texas Branch, Inc. is a 501 (c) 3 non-profit organization.
Proceeds will benefit scholarships for young ladies graduating from Georgetown ISD high schools and the AAUW fellowships and grants to outstanding women and nonprofit organizations.
Thank You for Your Support of the AAUW Educational Programs!