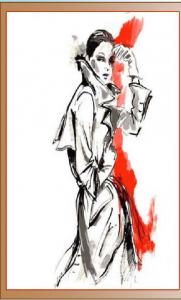 at
 BERRY CREEK COUNTRY CLUB
 3rd Saturday of March
MARCH 16, 2019
Fashions from a local store are modeled by AAUW members during lunch.
Silent auction of donated gently used purses with small items are tucked inside as surprise treats for the winning bidder. Some of the items discovered inside the purses in the past have been: gift certificates for hair, nails, lunches, dinners, and movies; scarves, costume jewelry,  note pads, make-up samples, small paperback books, belts, stretchy blouses, scarves, smaller purses, candle sticks, candles, wine, chocolates – basically anything that fits inside a purse could be found by the winning bidder.
Proceeds benefit scholarships for young ladies graduating from Georgetown ISD high schools and the AAUW fellowships and grants to outstanding women and nonprofit organizations.
AAUW Georgetown Texas Branch, Inc. operates as a 501 (c) 3 non-profit organization.